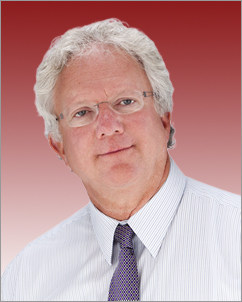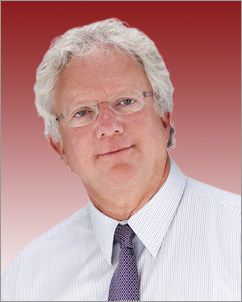 Pat financed his undergraduate degree from Brigham Young University as a partner in a used-car dealership in Orem, Utah. That entrepreneurial experience would motivate his interest in startups within a few years after graduation.
He started his career in field operations with the Chevrolet Division of General Motors. Working closely with dozens of successful car dealers in the Western United States was a great experience in understanding how a capital-intensive business operates in a franchise environment.
After 8 years with GM and learning from successful car dealers, Pat was ready to start another business. He launched an invention and new-use product in the lawn and garden industry. The business needed a manufacturing operation as well as an automated production and packaging line that had never been built. Pat, as president, and partners raised $3.5 million under Regulation D offerings and built a successful plant, broad product offering, and distribution network. Biomat products appeared on QVC, in Wal-Mart and Kmart, and enjoyed success as a fundraising product in schools and other not-for-profit enterprises.
Another start-up came later in the hobby industry. Pat purchased a small startup marketing company that held rights to a distribution area for racing memorabilia as NASCAR arrived at national prominence as a sport in the late 1990's. This business both struggled and benefited as licensing entities and distributors dealt with the collision between the growth of the Internet and stand-alone small retailers. Eventually, the business pivoted exclusively to the Internet with the help of a Kansas City private company. The core business became a robust online auction that sold, packaged, and shipped 50,000 items monthly. Pat developed an automated pick-and-pack shipping system to deal with the unique challenge of selling a constant stream of one-off items. He also directed the process for keeping web content fresh and compelling to thousands of customers.
Pat has been President and Partner of Performance Dashboard since 2013. Performance Dashboard specializes in strategic planning, executive coaching, and business consulting. The company is also the developer and owner of The Organizational Effectiveness Survey (OES), an assessment that is used to gauge the health and effectiveness of enterprises of all types and sizes. Pat joined the team at Performance Dashboard to implement a plan to expand the company into consulting solutions that complemented the partners' broad skills. In the process, he developed an online presence for the business and expanded its client base. In addition to executive and leadership coaching, Pat provides guidance to clients working through succession planning and business valuation. Strategic Planning is a specialty at Performance Dashboard and Pat teams with his partners to provide focused expertise to clients developing a more disciplined long-term plan. Performance Dashboard is a strategic partner with John Maxwell Inc and OnStrategy and has used its proprietary assessment tool, the OES, with national companies such as Hendrick Automotive Group and Express Employment Professionals.
Along the way, Pat became an amateur videographer and editor. He can be frequently found with multiple cameras, helping his coaching clients see themselves in action or working to up his game with his other hobby, dog training.
---
For The Love of Chocolates!
---
Pat has been very active in giving back where he can and often contributes his talent and operational experience. He started and led a team that raised capital and built a 44-bed hospital in the Dominican Republic. He also formed a 501(c)3 to build and operate a girls camp in northern Missouri which has served over 2200 girls since 2013. His experience and current business puts him in frequent contact with those starting businesses and he often consults with entrepreneurs looking for help with business and strategic planning.
Pat is a graduate of the College of Executive Coaching. He has an undergraduate degree from Brigham Young University and an MBA from Purdue University.
View Mr. Rainey's Personal LinkedIn Profile