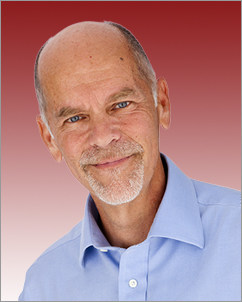 Cappy has over 25 years of professional experience in organizational development, performance management, cultural change initiatives, and building high performing work teams. He has designed and implemented organizational and employee surveys, strategic information management consulting processes, and performance tracking systems. Cappy has uniquely combined his expertise in activity-based learning and strategic planning technologies to create an experience that motivates people to identify behaviors and engage systems that drive and reinforce higher performance.
Cappy founded Performance Dashboard in January 2001 to capitalize on the growth potential of performance information management products and consulting services. His objective was to help managers make quicker and better decisions while engaging a motivated and strategically focused workforce. Because his clients experienced dramatic results, the ensuing customer referrals led to significant demand for these innovative and interactive tools.
He has worked with senior and middle management across industries, from large government agencies and fortune 500 organizations to small entrepreneurial companies to provide expertise in organizational change readiness assessment, design and deployment.
Cappy has significant operational experience in the mental health industry. He has led the start-up, take over, merger, reorganization, and downsizing phases of several organizations. He has held the positions of Clinical Director, Director of Education, and CEO of various mental health organizations.
He is a licensed professional counselor in the state of Oklahoma.
Cappy has a Bachelor of Science degree in journalism and broadcasting, a Master of Science degree in Family Studies and Child Development, and a Doctorate degree in Adult Education and Family Therapy Studies. He earned his degrees at Oklahoma State University.
View Dr. Leland's Personal LinkedIn Profile